Do you need a steady supply of hot water in your business? Then it's time for you to get rid of your old water heater. With tankless water heaters, you are able to secure energy savings and in the process, being able to deliver hot water needed for your operations.
A tankless water heater uses gas or electricity; it's able to provide hot water for showers, lavatory faucets, kitchen sinks, laundry machines, and dishwashers.  They are more suitable for commercial use, which has high demands for hot water even when the periods are occasional.
The tankless water heater fires up, sensing the incoming water temperature. Its computer microprocessor will determine the amount of energy required; in order to be able to deliver water at a set point flow rate and temperature.
The reasons for switching to a tankless water heaters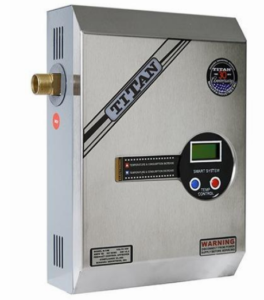 Avoiding downtime
Majority of businesses offer hot water to its clients as part of the parcel they are offering. Tankless water heaters offer you an infinite amount of hot water as compared to traditional heaters, which depends on the number of gallons your storage tank can accommodate.
To avoid cases of downtime, you can have redundancy through the connection of multiple units on a rack. This ensures that your system is not compromised, in the event that one unit fails. The other units will be able to pick up the slack.
Saving space
Water heater tanks are quite big machines, we can't deny this fact. You, therefore, will have a smaller footprint with a tankless water heater, when you compare it to its traditional counterpart.  They are light in weight allowing you to wall mount them.
Conserving energy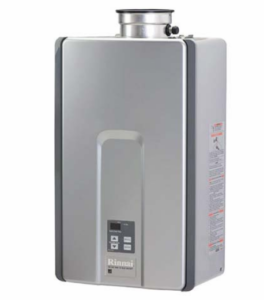 When it comes to tankless water heaters, they consume electricity only when you require hot water. On the other hand storage tanks continuously utilize energy in order to have a reserve of hot water. A tankless water heater; ensures that you always have hot water and it's capable of saving energy when your guest volume is low.
It's important that you are aware of peak time when hot water is highly demanded and seasons such as summer, where the demand for hot water drops.
Having a tankless water heater not only enables you to have longer showers, but you'll also have lower energy bills, freed up space in your utility closet and being able to meet your demand for hot water.