Water Leak Detection Sacramento
Not all leaks are noticeable. Sometimes all you've got is a high water bill and a suspicion. Super Brothers Plumbing technicians follow a multi-step diagnostic process to determine leak sources. Sometimes, the suspected source is nowhere near the mark. That's why we accurately test all possibilities and logically work our way to a complete conclusion. We isolate the irrigation system, the pressurized plumbing, the sewer and drain lines.
Super Brothers Plumbing uses professional grade equipment to assist a home owner with water leak detection Sacramento. We can help you save cash, save water, and prevent harm to your property. We are experts in leak detection and use non-invasive ultrasonic equipment to locate the source of your leak. Identifying pipe defects and finding even the tiniest leaks that are often missed.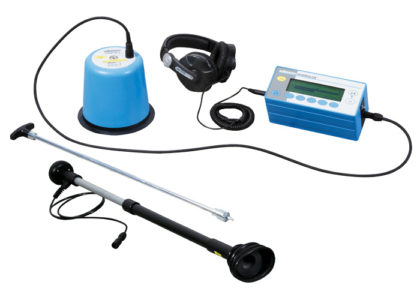 Water Leak Detection Sacramento
You may have a hidden plumbing leak if:
You can hear the continuous sound of water (like a toilet running) when nothing is turned on.
Your water meter reading changes when you are not using any water. (Mark the indicator on your meter; don't use any
water for an hour; then check the meter. If the indicator moved, you may have a leak.)
Your water bill escalates over a period of weeks or months. (Compare your bills month to month.)
Your walls or floors have wet, spongy, moist or discolored areas when nothing has been spilled.
You can smell foul odors coming from the floors or walls near drains or sewers.
Your building foundation cracks, vegetation grows unevenly or earth shifts for no apparent reason.
You find warm spots on your floor, particularly on concrete slab floors.
Related Plumbing Articles: