Repipe Specialist Sacramento
Repipe Whole House – Starting From $2998 (Free estimate on site)
For Example: one bathroom house with PEX pipes – $3500 , with copper pipes – $4200​​
5 Questions Every Homeowner Should Have About Water Pipes
Repipe Specialist Sacramento is encouraging every home owner to answer these 5 water-related concerns in order to help protect themselves from the hassles, headaches and potentially high costs of water line, sewer line and in home plumbing problems.
1. How old are your pipes?
The vast majority of the nation's water pipes were installed after World War two and are in serious need of replacement or repair. In fact, a 2012 report from the National Association of Water Companies and the U.S. Chamber of Commerce stated that nearly half of all pipes in the U.S. were in poor shape. Knowing the age of your pipes will help you to assess their need for repair.
2. Do you have mature trees near your water service lines?
Invasive tree roots often "follow" and disrupt service lines. Roots seek out pipes because they provide essential elements that trees need to grow – water, nutrients and oxygen. When tree roots get into pipes, they can cause clogs and blocks that lead to serious problems and need for repair.
3. Do you have clay soil?
Poor soil conditions – such as low soil resistivity and high chloride content – can cause corrosion of pipes from the outside, and lead to leaks and contamination.
4. Have you been ignoring the warning signs?
Many times, it's the deceptively small things homeowners overlook that may signify a water issue. Something as simple as a family cooking frequently in the kitchen can lead to continued grease and food disposals building up over time in the sewer and drain lines. A stammering faucet can be an indication that a water line is leaking. And, a clogged toilet or slow drainage can signal to a homeowner that the sewer line is clogged. All of these signs could point to a sudden and potentially costly repair. Detecting these easy fixes and taking care of them can save you from potential problems – and save you more than 10% on water bills.
5. Do you know what your pipes are made of?
A 2012 study conducted by the Utah state University Buried Structures Laboratory showed that nearly a quarter of all water mains in the U.S. are more than 59 years old. These older pipes were generally made from clay, galvanized steel or tile – materials more prone to deterioration over time. Additionally, Steven Folkman, USU professor of mechanical and aerospace engineering completed a comprehensive pipe materials study and discovered that "nearly 75% of all utilities have corrosive soil conditions and combined with a high portion of old cast iron and ductile iron pipes, corrosion is ranked the second – highest reason for water main pipe failure in the United States. If your home was built before the 1980s, it is mostly likely that your pipes are made of clay, and in need of repair or replacement.
What is the difference between Copper, CPVC, PEX, PB, Kitec and PPR pipes?
Copper Pipe
Copper Pipe is the "gold standard" for domestic water systems. Traditionally used, expensive, fussy, all metal fittings usually sweated and meets all codes. If properly installed may also serve as a central household electrical ground under some codes. Copper may be rigid or soft, comes in several grades (M,L,K and more), and fittings may be copper or brass. There are isolation fittings (break the electrical continuity in a run of pipe) for special applications. Copper pipe has the highest pressure and temperature ratings of all normal-use domestic water pipe options. Copper is also prone to freezing and does not like to be bent once installed. Copper is also UV, cold, and heat resistant, and may be direct- buried if the proper grade.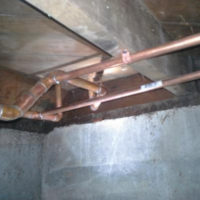 CPVC
CPVC domestic water pipe is rigid plastic domestic water pipe with limited pressure and temperature ratings. It is inexpensive and simple to install using solvent( glue) fittings. By code, it may not be direct buried.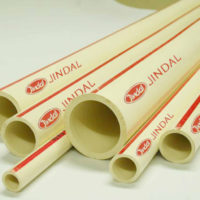 PEX
PEX is the "new copper" in as much as it is the next- best- thing than copper and better in many ways. It is resistant to freezing, meets most codes, can handle any normal domestic water temperature and application, is very pressure resistant, adaptable, flexible, shares many fittings with copper and so may be mixed into copper systems with considerable ease. Limitations are UV resistance in some forms. Direct burial is also possible with some forms and certain fittings(similar to copper).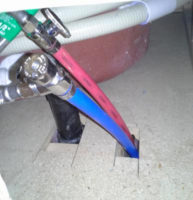 PB (Polybutylene)
Polybutylene Is basically made of a plastic resin materials that was used for plumbing pipes because of its features, like flexibility, cost effectiveness, freeze resistance etc. Unfortunately, people have not accepted these pipes due to its weak features that cause them loss.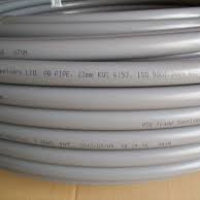 KITEC
KITEC is a type of pipe that is made of cross- linked polyethylene(PEX), a type of plastic. The pipes use a metric standard of sizing making it hard to find fittings outside of it's own manufacturer. The problem is that the Kitec fittings were inferior, made with a high zinc content which caused dezincifying. The zinc oxide builds up and restricts water pressure causing very low pressure, or, the fittings failed completely and caused flooding and water damage to homes and property.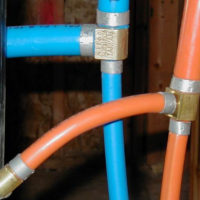 PPR PIPE
PPR PIPE is a fusion-welded system, requires specialized training and equipment, and if done badly can be expensive and not work. If done correctly, it is the platinum standard for hospital, laboratory and other similar uses as it is chemical resistant and may be subject to biological hazards and meet the various safety requirements. But, even if I could, I would not use it in a domestic situation as maintenance, additions, deletions and repairs would be a nightmare.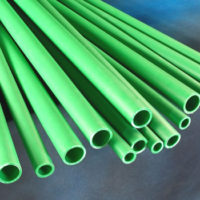 If You Are Still Unsure About Whether Or Not You Need New Water Pipes, You Should Contact A Licensed Plumber For Advice.
Contact
Repipe Specialist Sacramento At Super Mario Plumbing Today For A Free Consultation.